2022 Mazda MX-5 Miata RF vs. 2022 Ford Mustang
Looking for a new sports car? Learn more about the 2022 Mazda MX-5 Miata RF and how it stacks up against competitors like the 2022 Ford Mustang in our side-by-side comparison. Two of the best sports car options in this year's class come with similar reliability. The MX-5 Miata RF comes equipped with a 4-Cylinder 2.0 Liter engine, while the Mustang has a standard 4-Cylinder 2.3 Liter engine. Keep reading to compare their features, technology, and more to see how they are different from the rest!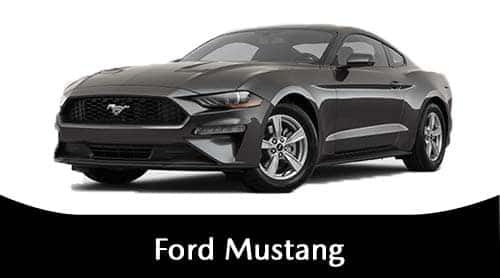 Compare the Features and Technology of the Mazda MX-5 Miata RF vs. Ford Mustang
The MX-5 Miata RF has some great features that give it an edge over its competitors like the Mustang. It stands out from other sports car options with its exhilarating performance thanks to features such as the Mazda Connect and 9 Bose speakers. It beats out the Mustang that comes with ecoboost option and increased trunk space. There is a lot to like about the 4.2 inch display found inside the Mustang. But the Mazda impresses with the MyMazda App that includes a new, larger touchscreen.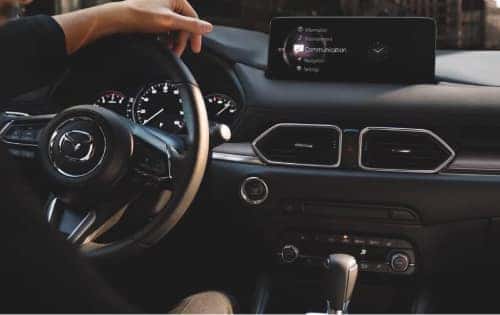 ---
Compare the Fuel Efficiency and Safety of the Mazda MX-5 Miata RF vs. Ford Mustang
Mazda models such as the Miata RF have been a go-to Sports Car choice because it prioritizes fuel efficiency and safety. On top of the features, user-friendly technology, and spacious interior, the MX-5 Miata RF delivers great fuel efficiency, getting 26 city / 34 highway MPG which vastly separates itself from rivals like the Mustang with 21 city / 32 highway MPG. The safety features found in the Mazda's i-ACTIVESENSE technology makes it one of the best sports cars you can buy, providing more all-around safety than the Mustang has with its Drive assistance technology.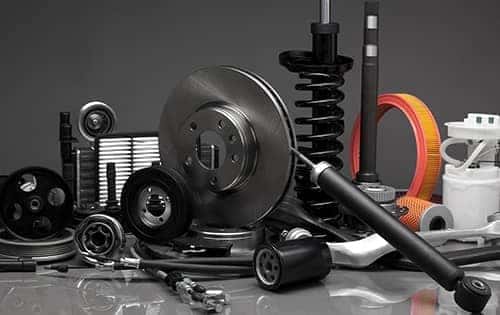 Browse our Mazda MX-5 Miata RF Inventory Below
or Check Out Monthly Deals!