2022 Mazda CX-5 vs. 2022 Honda CR-V
Looking for a new compact SUV? Learn more about the 2022 Mazda CX-5 and how it stacks up against competitors like the 2022 Honda CR-V in our side-by-side comparison. Both compact SUV choices are great, but which is better? The CX-5 has a reliable 6-Cylinder 3.0 Liter engine, while the CR-V comes with a 4-Cylinder Turbo 1.5 Liter. Next, get a glimpse of the generous standard features and technology the CX-5 has to offer!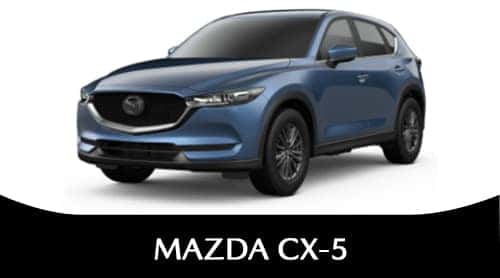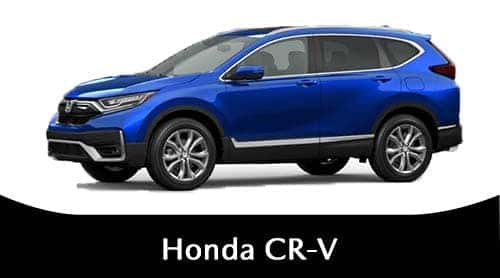 Compare the Features and Technology of the Mazda CX-5 vs. Honda CR-V
When it comes to picking a compact SUV, drivers want something that's competent, sensible, and exciting. The Mazda CX-5 is all of those. Key features that put the Mazda on top, include Mazda Connect and an Infotainment system with voice command. The CR-V is also a good compact SUV option, with features like LED fog lights, heated seats and a heated steering wheel. In addition to the great features, the Mazda CX-5 comes with advanced technology found in the MyMazda App, providing more innovation than the CR-V does with its 7-inch display touchscreen interface.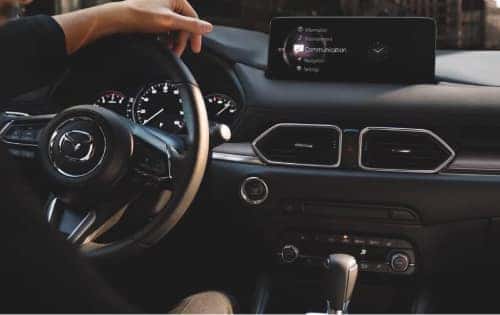 ---
Compare the Fuel Efficiency and Safety of the Mazda CX-5 vs. Honda CR-V
You'll see why the CX-5 is a favorite in the SUV class when you learn about its fuel economy and advanced safety technology. The CR-V at 28 city / 34 highway MPG vs. the CX-5 at 25 city / 31 highway MPG, both deliver great fuel efficiency. The Mazda i-ACTIVESENSE provides drivers with more peace of mind than its competitors, though the CR-V is well-equipped with its Honda Sensing technology.