2022 Mazda3 Hatchback vs. 2022 Honda Civic Hatchback
What's new for the 2022 Mazda3 Hatchback? Check out our comparison of the Mazda3 against the 2022 Honda Civic Hatchback to see which one makes sense for you! To start, the Mazda3 has a 4-Cylinder 2.5 Liter engine under its hood, while the Civic Hatchback has a 4-Cylinder 2.0 Liter. Both favorites in 2022's hatchback class, let's find out if the Mazda3 or the Civic Hatchback are the right choice for you. Read more about each of their features, drivability, and more to compare the 2022 Mazda3 vs. 2022 Civic Hatchback features!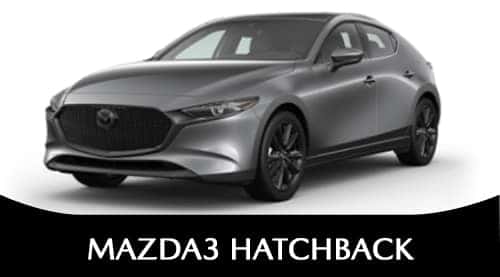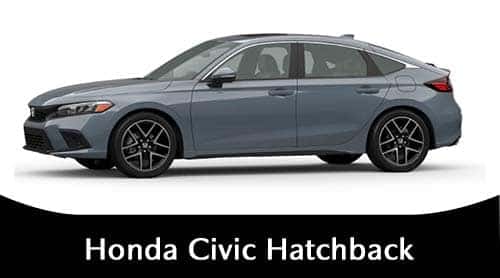 Compare the Features and Technology of the Mazda3 Hatchback vs. Honda Civic Hatchback
It is the features found in the newest Mazda3 Hatchback model, that make it the most appealing hatchback in its class. Key features that put the Mazda on top, include Mazda Connect and the convenient Vehicle health report. The Civic Hatchback is also a good hatchback option, with features like a tailgate spoiler and an underbody spoiler, as well as heated front seats. In addition to the great features, the Mazda3 Hatchback comes with advanced technology found in the MyMazda App, providing more innovation than the Civic Hatchback.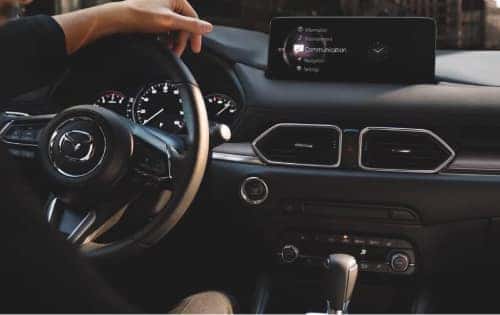 ---
Compare the Fuel Efficiency and Safety of the Mazda3 Hatchback vs. Honda Civic Hatchback
Alongside the exciting features found in the Mazda3 Hatchback, its functionality and fuel efficiency help it deliver more than most of its competitors. On top of the features, user-friendly technology, and spacious interior, the Mazda3 Hatchback delivers great fuel efficiency as well, getting 28 city / 36 highway MPG which continues to keep it in the running with rivals like the Civic Hatchback with 30 city / 38 highway MPG. The Mazda i-ACTIVESENSE provides drivers with more peace of mind than its competitors, though the Civic Hatchback is well-equipped with its Honda Sensing technology.