2022 Mazda3 Hatchback vs. 2022 Toyota Corolla Hatchback
Take a look at where popular 2022 models like the 2022 Mazda3 Hatchback rank in the popular hatchback class. See if it is better than competitors like the 2022 Toyota Corolla Hatchback in our side-by-side comparison. The Mazda3 Hatchback and Corolla Hatchback are two of the best-selling 5-door hatchback options on the market. The Mazda3 Hatchback comes equipped with a 4-Cylinder 2.5 Liter engine and the Corolla Hatchback has a standard 4-Cylinder 1.8 Liter engine. Keep reading to compare the features, technology, and more of these two 2022 hatchback models to see how they rank against one another!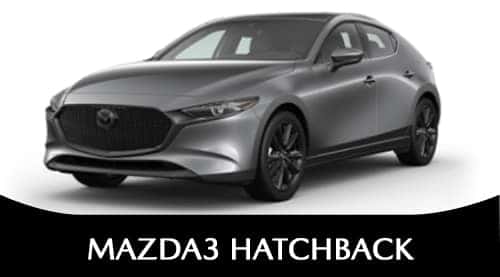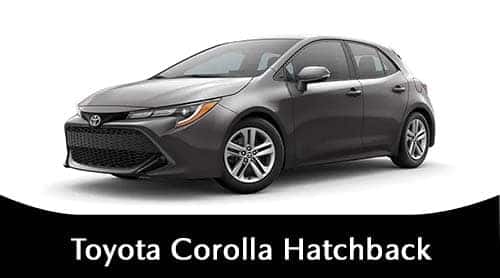 Compare the Features and Technology of the Mazda3 Hatchback vs. Toyota Corolla Hatchback
When looking at which hatchback has top-of-the-line features, the 2022 Mazda3 Hatchback is a terrific choice. The Mazda3 Hatchback has intuitive features like the Vehicle health report and Mazda Connect. Compared to the Mazda3 Hatchback, the 2022 Corolla Hatchback comes with features such as a leather-trimmed sports seats and LED fog lights. There is a lot to like about the 8-inch multimedia touchscreen found inside the Corolla Hatchback. But this Mazda Hatchback impresses with the MyMazda App that includes a new, larger touchscreen.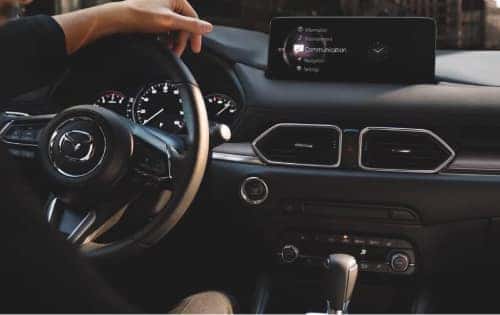 ---
Compare the Fuel Efficiency and Safety of the Mazda3 Hatchback vs. Toyota Corolla Hatchback
The 2022 Mazda3 Hatchback and 2022 Corolla Hatchback both showcase excellent fuel efficiency and advanced safety. On top of the features, user-friendly technology, and spacious interior, the Mazda3 Hatchback delivers great fuel efficiency as well, getting 28 city / 36 highway MPG that continues to keep it in the running with rivals like the Corolla Hatchback, which gets an impressive 32 city / 41 highway MPG. The Mazda i-ACTIVESENSE provides drivers with more peace of mind than its competitors, though the Corolla Hatchback is well-equipped with its Toyota SafetySense technology.